Let's Help Windsor Families
Published on September 9, 2016 11:44 am | event
The Welcome Centre Shelter of Windsor, Ontario feeds on average 100 single parent female-led families, with two school-age children. In an effort to help stock their food bank, Generator organized a food drive to assist Windsor families and the efforts of this wonderful organization.
With the support of friends, family, and clients, we stocked their pantry with everything from soup to school snacks – and even some treats for families with pets! Here are our most requested goods totals: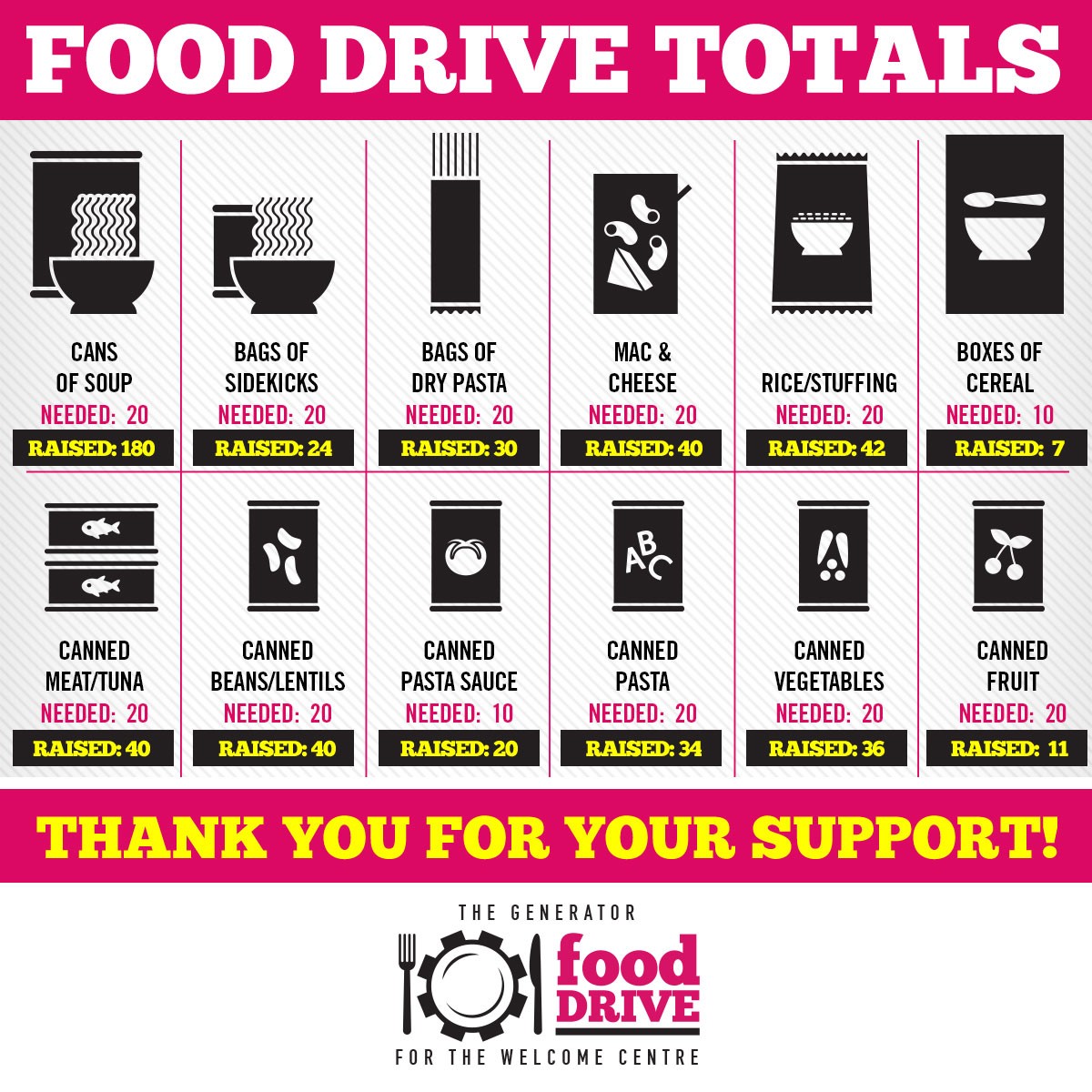 Thank you to everyone who donated to our food drive and made it a success!
---
For more information about the Welcome Centre, please visit www.welcomecentreshelter.com and learn how this excellent organization works to improve the lives of families in Windsor.